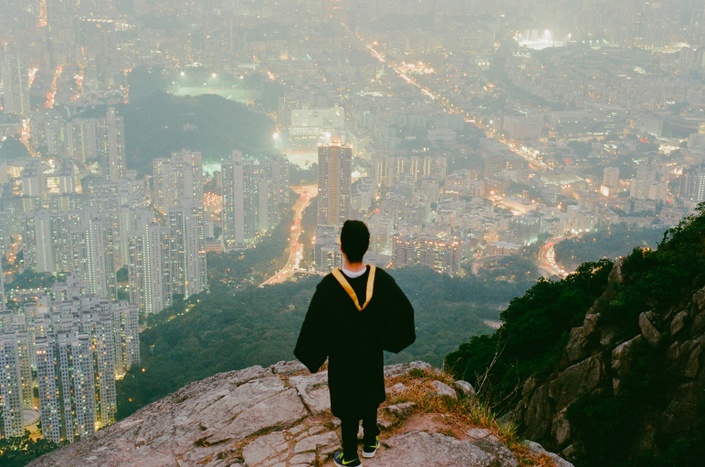 Scenario Planning for Educational Institutions in a Coronavirus World
How could the Coronavirus crisis – and the post-Covid "new normal" – change your landscape?
Learn how to foresee future change – in one of the most dynamic periods in our lifetime
In every educational institution worldwide, Covid-19 has forced you to rethink – and sometimes reinvent – the way you work, and the way your students (and their families) play their roles, too.
Some of these changes are quick fixes. Others may be permanent. In any case, one thing is clear: For educational institutions of all kinds, the future is going to be different. But how will it be different? Understanding the possibilities can help you make better decisions today, and get ready for the post-Covid-19 world that will soon materialize around you.
Scenario planning is a logical, structured – yet highly creative – method allowing you to foresee how different futures could realistically unfold. It is not about predicting the future, but exploring realistic possibilities. A school or university that has looked at its future "landscape" in terms of different potential scenarios will be better prepared for the opportunities and challenges they might present.
Based on my experience facilitating scenario generation workshops worldwide, I have put together this "crash course" – lasting about 90 minutes – to teach you how to apply this methodology to your own specific situation: first, as the crisis continues, and second, as we defeat the virus and enter a new era... the one people are already calling a "new normal". What will your "new normal" be like? This course is designed to help you understand that.
Who is this course for?
You will benefit from taking this course if you work in the field of education as:
the head of an institution, of any size, public or private, catering to students at any age or level
a member of the board of governors/trustees or similar oversight body
a member of an institution's administration responsible for such areas as

planning/strategic initiatives
finance/investment
marketing/recruitment
student affairs/financial aid
advancement/development
government/community relations
human resources
legal affairs
campus operations

an academic dean or department head
a professor, lecturer or teacher who is particularly interested in exploring how your school or institution will fare in the new post-Covid-19 environment
anyone with a keen interest in the future of education – even if you yourself don't work in the field

Your Instructor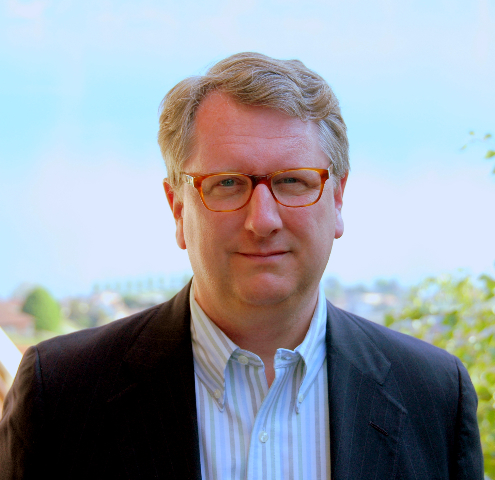 Over the last ten years, Woody Wade has designed and facilitated scenario planning workshops across Europe, the Middle East, Asia, and the Americas, for clients in sectors ranging from oil exploration, financial services, and hospitality to higher education, charitable foundations, and NGOs. Considered one of the world's leading experts on scenario planning, he is also a frequent keynote speaker at corporate events, strongly advocating for managers to use a scenario approach in order to "think differently about the future".
Woody is the author of the book "Scenario Planning: A Field Guide to the Future", published by Wiley, the largest business book publisher in the US. This practical handbook quickly became a bestselling reference work on scenario generation and was published in a number of foreign-language editions as well.
Here are a few additional highlights from his background:
MBA from Harvard Business School.

Author of "See Your New Normal" (2021), a scenario planning guidebook for the post-pandemic era.

Executive Board member of the World Economic Forum, the foundation organizing the annual gathering of world leaders in Davos, Switzerland.

Director of Marketing at the Ecole hôtelière de Lausanne, the world's no. 1 ranked school of hospitality management.

Adjunct professor in Rochester Institute of Technology's master's degree program in Future Foresight, delivered on their Dubai campus.

Author of "Hotel Yearbook 2036", a fictitious and sometimes whimsical look at the hotel industry - and the world - 20 years in the future.

Scenario planning experience with clients in over 30 countries.
Course Curriculum
Introduction
Available in days
days after you enroll
Scenario Planning
Available in days
days after you enroll
Applying a scenario approach in your institution
Available in days
days after you enroll
Frequently Asked Questions
What is scenario planning?
Scenario planning is a valuable, and very practically oriented, foresight technique that allows you to visualize different ways the future might develop. With its structured approach, scenario planning helps you foresee how your future operating landscape might change, and spot opportunities (and challenges!) that would be likely to arise in the different scenarios that will emerge as time goes by.
Why should I take this course?
You can apply the scenario planning methodology I will teach you to almost any organization that will be facing a changing environment over time. That means that it's a useful approach for thinking about how just about every aspect of your institution might be different in a few short years. But especially now, in the Coronavirus era, change is coming down the pike very fast – so you need to anticipate how your institution could be affected, and consider options for responding to these changes. That's why scenario planning needs to be part of your toolkit!
How long does it last?
The course consists of 5 video lessons totaling one and a half hours. Your access starts now and never ends! It is a completely self-paced online course - you decide when you start and when you finish.
How long do I have access to the course?
After enrolling, you have unlimited access to this course for as long as you like - across any and all devices you own.
What if I am unhappy with the course?
If you are unsatisfied with your purchase, contact us in the first 30 days and we will give you a full refund.
What course participants have had to say about Woody Wade's other scenario planning e-courses:
"Great crash course for those who are beginners in scenario planning like myself! This is definitely the right time to consider this powerful tool!"
- Mohsin
---
"Well presented. Thorough and extremely useful content."
- Tammie

---
"Tons of great and relevant info packed into a short one-hour course. Gives me much to think about, but it provides me with a very useful and usable framework for my own use. If scenario planning has ever been overlooked in the past, our current scenario necessitates that it be given serious consideration by everyone.
- Jay

---
"It's a very professional and to-the-point course. Will help everyone during any crisis.
- Naveen
---
"Great course and also very easy to follow. Well taught."

- Talemo

---
"Simple but insightful, and grabs your attention right through. The content is very adaptable."
- Rosie
---
"Very clear and concise and easy to learn."

- Yu Hwa